$4,606.00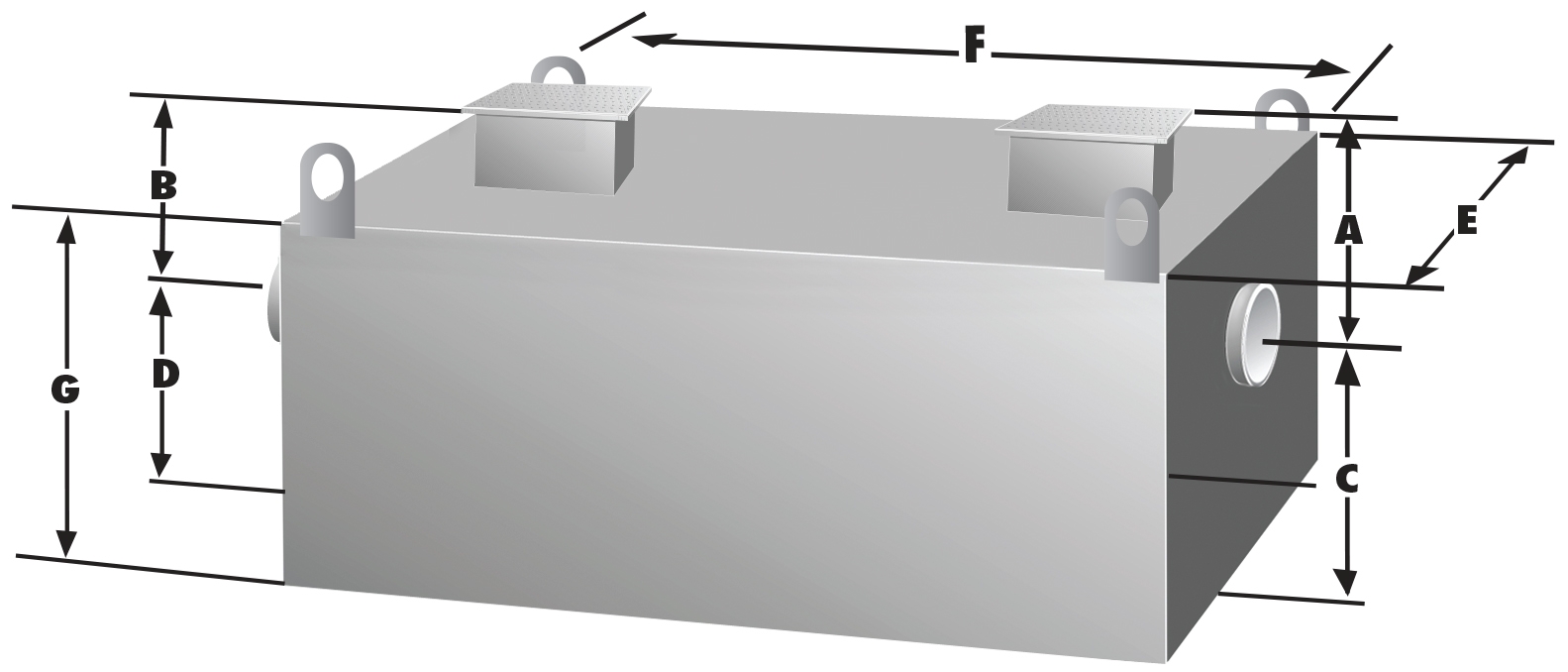 Description:
Large Capacity Grease Interceptor
150 Gallon Capacity
800 lb. Grease Sludge Capacity
Can't find what you need? Give us a call at: 815-229-0295 and we'll be happy to help you.
Product Details
Model
RGI-150
Holding Capcity (gal)
150.00
Greasy Sludge Capacity (lbs)
800.00
Top to Center Outlet (A) (in.)
18.00
Top to Center Inlet (B) (in.)
16.00
Bottom to Center Outlet (C) (in.)
24.00
Bottom to Center Inlet (D) (in.)
26.00
Width (E) (in.)
34.00
Length (F) (in.)
48.00
Height (G) (in.)
36.00
Shipping Weight (lbs)
750.00
Features:
All-welded steel Gravity Grease Interceptor
150 Gallon Holding Capacity
800 lb. greasy sludge capacity
4 " Threaded inlet / outlet
Removable 3/8" nonskid diamond tread plate cover for flush-Grade Installation Suitable for Heavy Truck Traffic
;Bituminous Coating outside
Heavy Duty Leak proof gasket.